The ReMO podcast is about researchers and their journey through the challenges of today's academia.
A podcast on mental health in academia. Stories of young researchers who struggle in today's academia. Researchers are burdened with a huge pressure to perform, to compete, to sacrifice themselves. Researchers are people and people can crack under too much stress. It is time to start talking about mental health and well-being in academia. And to do something about it.
Host and producer: Federica Bressan - http://federicabressan.com
Additional audio editing: Jeff Willens
Artwork: Amil Orahovac
Music: http://pixabay.com
ReMO podcast are also available on Spotify, Apple podcasts, Anchor, and YouTube.
Mental health in academia - Mateja Erce 1/2
Mental health in academia - Mateja Erce 2/2
Mental health in academia - Wainer Lusoli 1/2
Mental health in academia - Wainer Lusoli 2/2
Mental health in academia - Luca Viganò 1/2
Mental health in academia - Luca Viganò 2/2
Mental health in academia - Camilla's story
Mental health in academia Podcast - Dilara's story
Mental health in academia Podcast - Carla's story
Call for Stories for Podcast and Blog
The ReMO COST Action focuses on wellbeing and mental health within academia, a theme of strategic importance for the European Research Area. Previous research shows that low levels of wellbeing and mental health problems have a negative impact on individual, team and organizational performance. In addition, institutional context, organizational structure and culture, as well as managerial practices have significant impact on wellbeing and health of employees.

ReMO is collecting stories for a new podcast and a blog. If you would like to give your contribution, please read the following paragraph.

Are you an academic who has experienced a hard time in your work and personal life? Have you struggled with sleep deprivation, lack of motivation, anxiety or any broad symptom related to your personal and mental well-being? We are looking for individuals, at any stage of their career, any gender, research area, to share their story. We understand that talking about issues like these may be uncomfortable for you, so we will respect your right to remain anonymous, if you wish.

Sounds like you? To share your story, please fill in this form. You will be asked general information, no details needed. You may be contacted for a follow-up informal chat with our production team.

Link to form:
https://forms.gle/CmLPvEuw9cRKmcdF7
The deadline for submissions is Sept. 25th.
However, we start reviewing stories as soon as they come. So, don't wait! Should you have questions or doubts, please reach out at: remo.cost.actiongmailcom (or podcastfedericabressancom)
Link to pdf version of the call.
Juggling all the different tasks in your PhD can be tough. How to start when work is piling up? How to perform well when there is so much pressure? How to relax when work is always on your mind? How to make plans when the future is uncertain?
In 𝐏𝐡𝐃 𝐔𝐧𝐩𝐥𝐮𝐠𝐠𝐞𝐝, ReMO members, Luisa and Lara Solms bring together PhD students and professional coaches. Every podcast episode talks about common struggles and how to overcome them.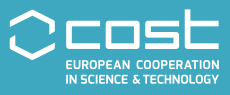 The ReMO COST Action on Researcher Mental Health is funded by the COST Association with support from the Horizon Europe Framework Programme of the EU under the project number CA19117.
COST (European Cooperation in Science and Technology) is a funding agency for research and innovation networks. Our Actions help connect research initiatives across Europe and enable scientists to grow their ideas by sharing them with their peers. This boosts their research, career and innovation.